Book: Red Veil Of Murder
Series: The Matt Saga
Author: Viveca Benoir
Release Date: 5th September
Cover Designer: Rebecca Berto of Berto Designs
Hosted By: Francessca's Romance Reviews
&

Synopsis

In 'Red Veil of Murder,' the fifth in the Matt Saga Series, Matt escapes the law and goes after his 'beloved' Venia. Is he looking to kill her - with kisses? Or use a weapon, other than his lips? With Matt, you never can tell.

Matt meets the devious Devia too.

Imagine the scene, one killer
sizing up another as they circle each other like wolves on a hunt. It's explosive to say the least.

Viveca Benoir brings you the latest five star hot read, full of shocks, OMG moments, and the wild adventures of the much hated (and loved), Matt.

Matt is a man like no other.

Suitable for readers aged 18+ only, due to the graphic content of some chapters.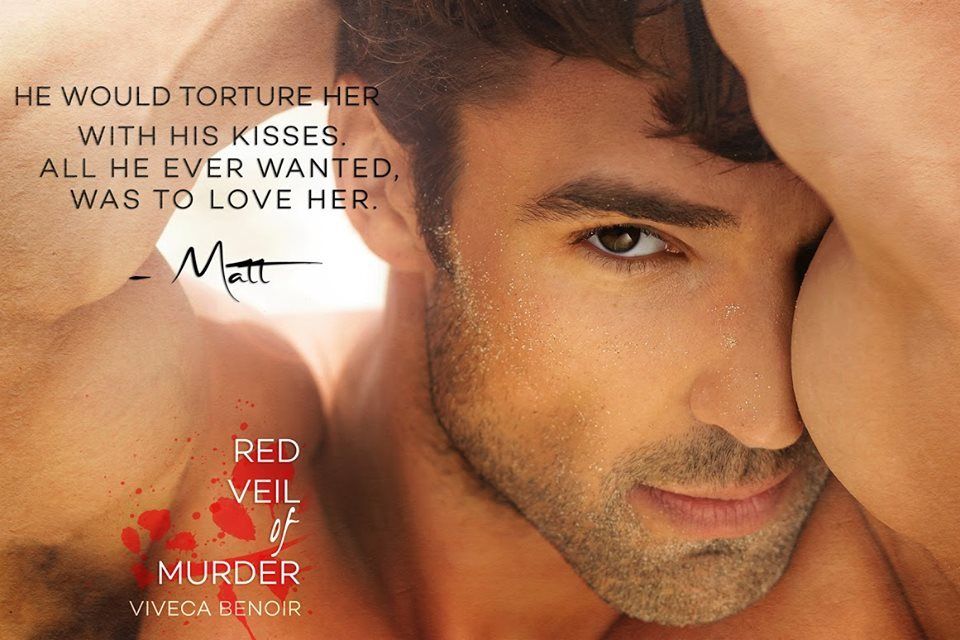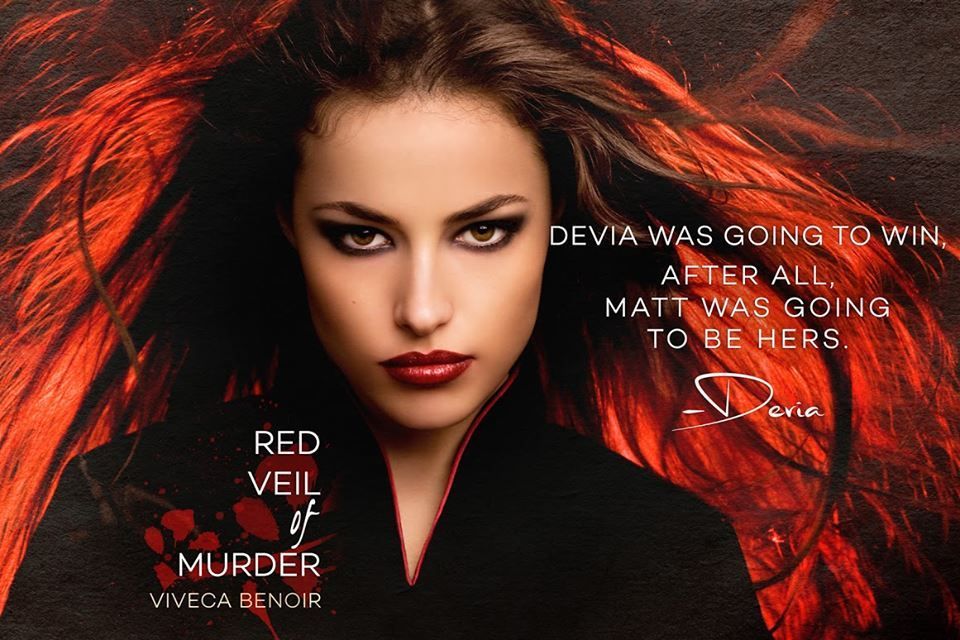 Pre Order Links
Amazon UK
Amazon USA
About The Author

Born to British Army parents, Viveca grew up in Europe and speaks six European languages fluently, which basically means she can buy food wherever she goes. Married, with two biological children, plus four adopted children. Now, years later, the kids all grown up, she is an international best selling author, writing a variety of genres. Her hobbies, when not writing, include sailing, flying, ski-ing, fencing, dressage, and playing the cello.

Stalker Links

Facebook
Facebook Fan Group
Twitter
Website
Goodreads
Google +
~ ~ ~ ~ ~ ~ ~ ~ ~ ~ ~ ~ ~ ~ ~ ~ ~ ~ ~ ~ ~ ~ ~ ~
Never miss a new giveaway, review or a new book tour. Connect with Jody!
Facebook, Twitter, Google+ and Bloglovin'!