Book: Surviving Him
Series: Shameless series
Author: Dawn A Keane
Genre: Dark Erotic Romance
Hosted By: Francessca's Romance Reviews

Synopsis:

The road to true love isn't always easy… but through all the heartache, Ava and Ashton have somehow made it through—coming out of the other end even stronger.

Madly in love and engaged to be married, Ava is finally getting her happy ever after.

But it seems Ashton's brother, Tyler, will beat Ashton down the aisle. When he decides to tie the knot, he asks Ashton to be his best man. Not one to miss his baby brother get married, he and Ava drive to Texas to
join in the festivities.

Everything is perfect. Until Ashton's past threatens to destroy everything.

Ava's jealousy rears its ugly head as Ashton's ex-girlfriend hangs on his every word. Even though she knows Ashton loves her, she can't help but feel insecure, especially since she's convinced that Ashton's first love is karma in disguise, waiting to take her happiness away.

As tempers flare and tears fall, Ava knows she's overreacting.
Or is she?

Add to Goodreads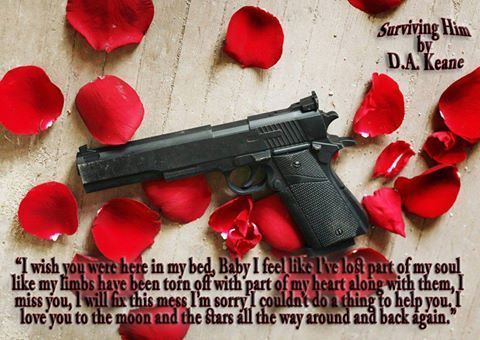 Trailer
He put his hand into the small of my back and the warmth of his hand charged through my body spreading like fire through my veins. "OH my god." I turned toward him, and moved my hands to hold him back, placing my hand on his amazing ass. I truly could not help myself. That earned me another sexy-as-hell grin from him that made my knickers soaking wet. As I stood there in his half-embrace, I noticed the glow of his golden skin even his jeans showcased his ass beautifully. He really is a very pretty package, in a manly way. I felt hands move slowly over my hips as I danced to the beat of the music I turned into his stunningly large frame, his powerful arms wrapped around my middle, as he moved his hands to cup my ass. Then he swooped while his hips pressed against me. I may have swooned. Logan reached up and swept my hair to one side, exposing my skin there, I quivered in anticipation as I felt the heat of his breath blow against my sensitive skin at my neck stroking his fingers along my shoulder blade. My body reacted making my thighs clench tightly together. I tilted my head slightly to the side in invitation; I was totally mesmerized by him like id been hypnotised, completely lost in that moment. I couldn't help myself really. The only coherent thought I had in that moment, was God, if I'm dreaming please don't let me wake up. I wouldn't want to miss this.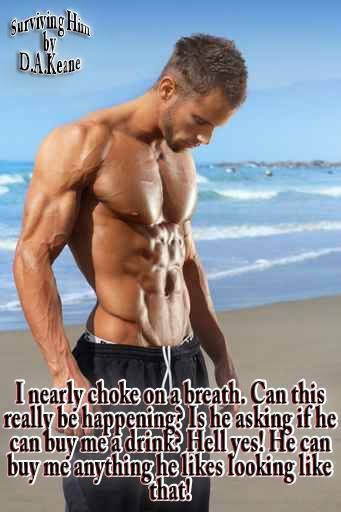 What Others Are Saying

Really great gritty and emotional read that I just had to read in one sitting. Looking forward to reading more from this author. ~ Goodreads Review

This is an emotional read, the author has done an amazing job of making. The reader connect with the characters. ~ Goodreads Review

OMFG this book had me hooked from the beginning. Not only is this book hot and steamy it had me gripping on to the edge of my seat. A great book definitely worth 5 stars. A definite must read. Absolutely brilliant. ~ Goodreads review


Purchase Links
Amazon UK
Amazon USA

About The Author

Hi all I am just your normal average everyday mum nothing exciting, I was brought up in Manchester and I am now living in the beautiful Scottish borders with my three children.
I have enjoyed writing my story as I had a pretty hard upbringing and have suffered like everyone does over the years in different situations but everyone has a story to tell.
I just hope my story can help someone out there who is or has been through the same sorts of situations to myself.


Stalker Links
Facebook
Twitter
Goodreads
~ ~ ~ ~ ~ ~ ~ ~ ~ ~ ~ ~ ~ ~ ~ ~ ~ ~ ~ ~ ~ ~ ~ ~
Never miss a new giveaway, review or a new book tour. Connect with Jody!
Facebook, Twitter, Google+ and Bloglovin'!