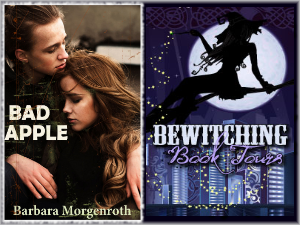 February 1 Promo
Stephanie's Book Shelf
February 4 Guest blog
Secret Southern Couture,
February 9 Guest blog
Comfort Books
February 26 Guest post
March 2 Promo
A Dream Within A Dream
March 5 review
March 7 review
Oh The Books You'll Read!
March 11 Promo
Cover2CoverBlog
March 13 Guest blog
Mama Knows Books
March 18- interview and review
Beverly @ The Wormhole –
March 19 Character Interview
Laurie's Non-Paranormal Thoughts and Reviews
March 21 Promo
Inkk Reviews
March 22 review
The Solitary Bookworm -
March 26 Promo
Simply Infatuated
Book One
Barbara Morgenroth
Genre: Mature YA
Publisher: DashingBooks
ASIN: B0045JK2XW
Word Count: 39,000
Cover Artist: Photo by Aleshyn Andrei.
Cover design by Barbara Morgenroth
Synopsis

:
"You tell and next time
you won't even
be
able to crawl away."
the next eight years. When she finds her neighbor murdered, she knows who did it. The why is the secret the family has been keeping forever. The reminder to never reveal the secret is her limp.
She rebuilt her life and now Neal has everything to live for—music, performing and a growing affection for the young man who pulled her to safety.
Then Joe comes home. Neal knows Joe's going to finish what he started 8 years
ago because she told. But this time Neal vows the outcome will be different.
Author Bio
:
of herself as a country girl and knows more about gardening and animals than how to ride the
subway.
Starting her career by writing tweens and YA books, (and did the cover photography for her first two books published by Atheneum so continuing to do the covers to her ebooks is predictable), she was actually aiming at the small screen. Television seemed like the perfect place for her even if she had no clue how to get there. Life is funny and often presents opportunities. Advice--Grab Them! Through a neighbor, Barbara wound up getting an introduction to a lower honcho at ABC
and an audition to write for them. Her hopes were more than dashed, they were disintegrated, evaporated, demolished when ABC couldn't find a place for Barbara on General Hospital. (No Luke and Laura in her future!) To ease the crushing disappointment, Barbara wrote "In Real Life I'm Just Kate" about a 17 year old girl who becomes a star on a soap opera. That became an open sesame moment and shortly thereafter Barbara became the last headwriter for NBC's daytime serial, The Doctors, where she was ordered by the network to kill Alec Baldwin, shooting him not once but twice. With two different guns. From different directions.
Ah, good times.
You can read the book that started Barbara's television career as the Kindle YA ebook, "Just Kate", now with a substantial tweak because living life made her smarter.
You can also read about some could-be-hers-could-be-rumors experiences gleaned during Barbara's stint in daytime television in the Kindle romantic comedy, In Under My Head. Barbara is a recipient of a Writers Guild of America Best Writing Award for her work on One Life To Live.
Whether you're looking for a Mature YA or a romantic comedy, Barbara has a book for you!
www.barbaramorgenroth.blogspot.com
www.facebook.barbara.morgenroth.5
Amazon Author Page